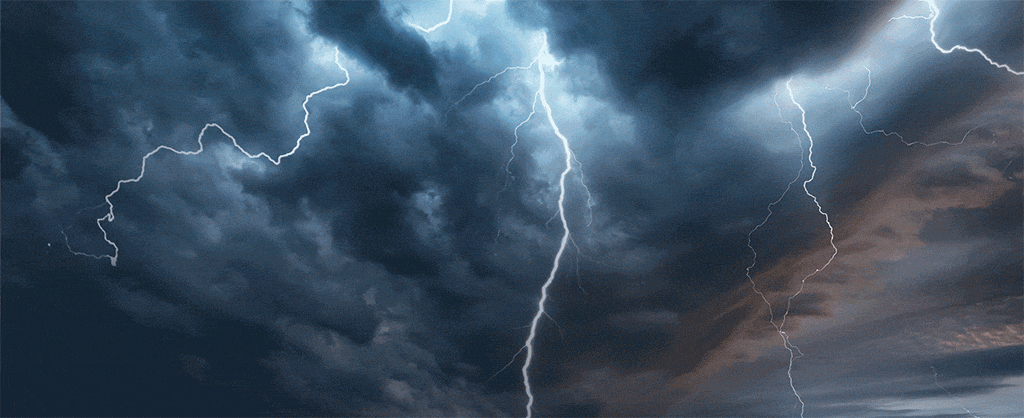 Steps You Should Take After a Storm Hits
Here's what to look out for in different weather conditions:
Snow: A roof stacked with a fresh coat of white snow may look pretty, but if a heavy pile of it is left long enough, the accumulated weight can damage the roof's structure and gutters. Using IKO StormShield to create a watertight seal can help protect the most vulnerable areas of the roof that are susceptible to water leakage caused by ice and snow accumulation.
Wind: After a heavy windstorm, you may find yourself with wind-damaged roof shingles. Homeowners must know what to look for when assessing wind damage to asphalt roof shingles. This will help to determine if you should call a roofing contractor for repairs. During the storm, you may have noticed your roof shingles flapping in the wind. If this is the case, you should have a look around your property for any missing shingles that may have blown off your roof. You should also look for cracked and lifted shingles. If you must replace your roof due to wind damage, pay attention to the roof shingles' wind rating when deciding on a replacement shingle. IKO Nordic and Dynasty shingles are reinforced with ArmourZone for exceptional high-wind performance, making them some of the best wind-resistant shingles on the market.
Heavy Rain: When a roof is in good condition and properly installed, rain damage is rare. However, if your gutters are clogged, the water may not be able to drain off your roof properly. This can result in the water slowly damaging the roofing materials. In very heavy downpours, water can quickly gush out of downspouts, potentially damaging landscaping. A downspout diverter or extension can help redirect excess storm rainwater, resulting in less ground damage.
Hail: Hail damage to roof shingles may not always be the most obvious, but it is critical to look for deterioration before it leads to water damage inside your home. So, what does hail damage look like on roof shingles? Some things to look out for include patches of the shingles' black asphalt left exposed due to missing surface granules, small divots or dents and cracks or dents in roof accessories. When dealing with hail damage, roofing contractors can help to determine the damage and suggest the best course of action for repair. IKO Nordic, Crowne Slate and Armourshake shingles have been tested for impact resistance and have achieved the highest rating possible, Class 4.* These are IKO's best asphalt shingles for regions subject to hail and may be good replacement shingles to minimize future hail damage.
* The Impact Resistance ratings are solely for the purpose of enabling residential property owners to obtain a reduction in their residential insurance premium, if available. This is not a guarantee of impact resistance against hail. Damage from hail is not covered under the limited warranty.